Sutton security guards. Sutton Security Agency.
Titan Security Europe are leading Security U.K. wide, Security service provider offering U.K Security Guarding as well as European Manned Guarding across Central and Eastern Europe, Retail Guarding, Security Guarding, Mobile Patrols and Door Supervisors.
Security company in Sutton. Providing, Security guards in Sutton.
Why choose Titan Security Europe in Sutton a Security Service provider in Sutton.?
Sutton Security company in Sutton ,we are main supplier of security services in Sutton. Titan Security ara a Security company in Sutton and can provide highly trained and local security guards in Sutton that are professional security guards in Sutton, as well as Sutton manned guarding and door supervisors to businesses across Sutton in and around Sutton in London. The area of Sutton is a cosmopolitan area as such are Sutton security guards have a vast and diverse experience that provide us as a security company in Sutton a one stop shop for security services. Over the years we have become the no1 supplier of security services in Sutton with a fully trained and vetted security officers. Call or e-mail us for a free no-obligation quote. You can also find out about us on our home page and business page.1st Floor,Cobham MSA,M25, Junction 9/10 Downside,Cobham,Surrey,KT11 3DB,United Kingdom. Please see our Head office address on our contact page for all correspondence.
Sutton Security Services & Guarding in Sutton.
We offer a broad Security guarding service offering a diverse range of guarding in Sutton.
• Construction Sites & Buildings
• Storage Sites & Shopping Centres
• Concert Arenas, Clubs and Pubs
• Gate House Premises & Offices
• Offshore Sites & Ground Drilling Sites
• Oil & Gas Production Facilities
• Manufacturing Sites ,Security Guard
• Production Facilities & Goods Centre
• Mass Storage Houses & Public Sites
• Highly-Sensitive Defence Facilities & Sites
• High Volume Technical Centres
• Training & Research Centres
• Test Facilities & Test Centres
• Gatehouse Premises
• Security Guards
• Gate House Keepers
• Lone worker protection
• Key holding
• Mobile security patrols,
• Vacant property security inspection
• Remote lock and unlock
• Remote monitoring
• Security Solution design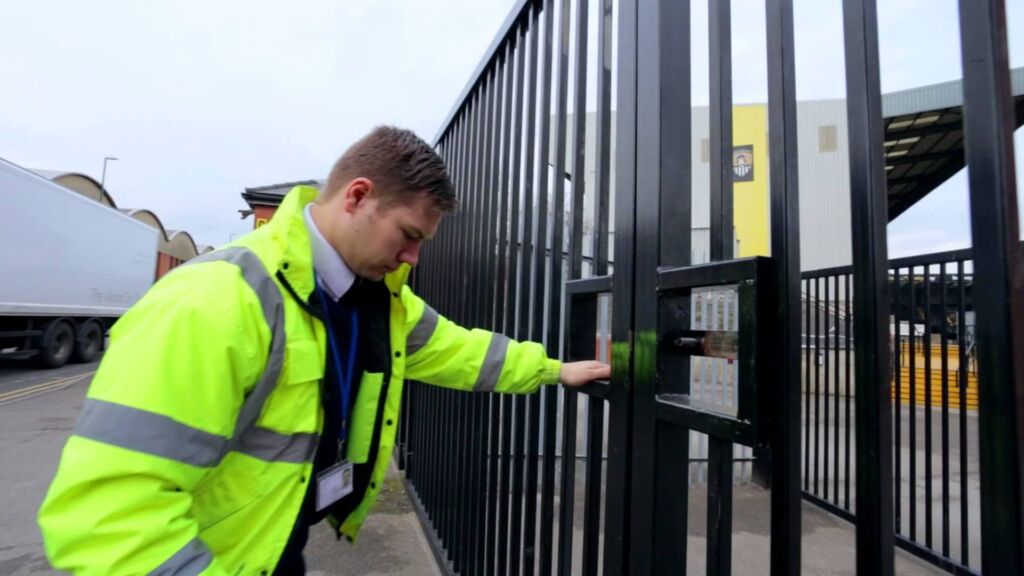 Sutton Security Guards and Services in Sutton, with a Difference.
Titan Security Europe is a customer focused company that is renowned for crime prevention which has proven to be cost effective to our clients. We are proactive in working in coordination with the Police.

We use the latest state of the art technology to monitor our guards patrols and all related activities nationwide. Using a real time guard tour patrol system, this software helps us to allocate, supervise and control every guard patrol route at the time and request a different route for the next patrol.
Titan Security europe is an approved security company for the provision of Manned Guarding , Key holding and Mobile patrols. We are also certified, The SIA is the Security Industry Authority which is the regulating body that control, monitor and inspect the private security companies in the UK, We are a also SAFE CONTRACTOR approved company.
Although we are a security guard company based in Uk where were located, we have established many contracts and a network of guards Globally and now pride ourselves on managing variety of varied security contracts.Security company Sutton,
Sutton Security company,Security guards Sutton,
Sutton Security guards,security guard Sutton,Sutton Security guard,
Security services Sutton,Sutton Security services,Sutton Security agency,Security agency Sutton,Security companies Sutton,Sutton Security companies.
Sutton Manned Guarding in Sutton.
Need manned guarding in Sutton? A guard on your site will watch out for any strange and abnormal activities or people and will usually be the first to detect a fire or any other industrial emergency. Your guard will be trained how to react in a crisis. They will also be your eyes and ears for any other incidents and activity that may not be a danger or security risk, but may provide you with important information in terms of monitoring staff and customers.
Sutton Security Guards in Sutton.
Need a security guard in Sutton? We can provide a trained and reliable security guard to look after your business and protect your assets, some types of places we already provide guards for include: offices, retail stores, events and shows, building site and factories. Your guard will be trained how to react in a crisis. They will also be your eyes and ears for any other incidents and activity that may not be a danger or security risk.
Sutton Door Supervisors
Need a door supervisor in Sutton? Our door supervision services are comprehensive and include covering all the access points, checking visitor credentials, guiding people in and out of buildings and keeping the fire exits and walkways clear throughout the working hours without causing any offence. Our approach is to respond and settle situations quickly, with minimum disruption.